Dayara Bugyal is one of the popular treks in India. From its high-altitude beauty to the intriguing history and breathtaking scenery, Dayara Bugyal has it all.
You may have heard of all the scenic and cultural information. But today, we'll tell you some unknown facts about Dayara Bugyal that will surprise you and make you love the place more and more.
So, let's explore the facts.
1. Connected to 2 other alpine meadows- Siyari Bugyal and Gidara Bugyal
Dayara Bugyal is connected to two beautiful and scenic Bugyals, Siyari Bugyal and Gidara Bugyal.
Gidara Bugyal: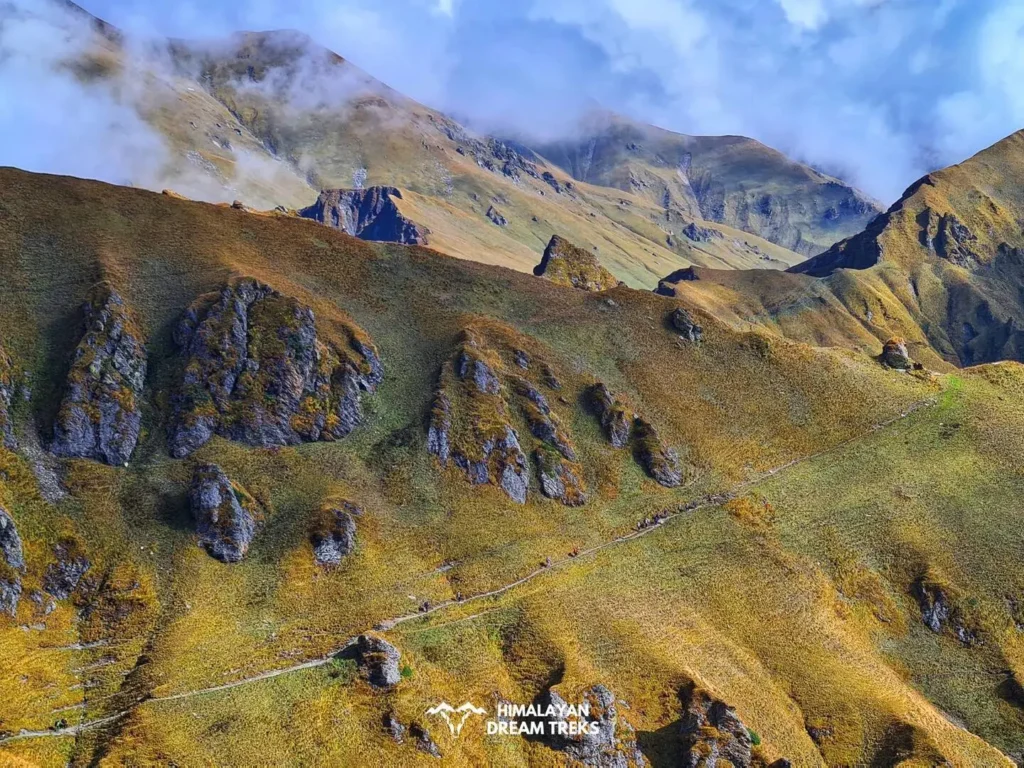 Gidara Bugyal is situated in the Uttarkashi district of Uttarakhand, India. The trek to Gidara Bugyal is considered moderately challenging and demands a solid level of physical fitness for an in-depth exploration of the area.
Like in the case of Dayara Bugyal, Raithal serves as the base camp for Gidara Bugyal trekking adventures. Additionally, Gidara Bugyal ranks among the largest high-altitude meadows in India. It is one of the most beautiful treks ever and a must-visit trek.
Siyari Bugyal: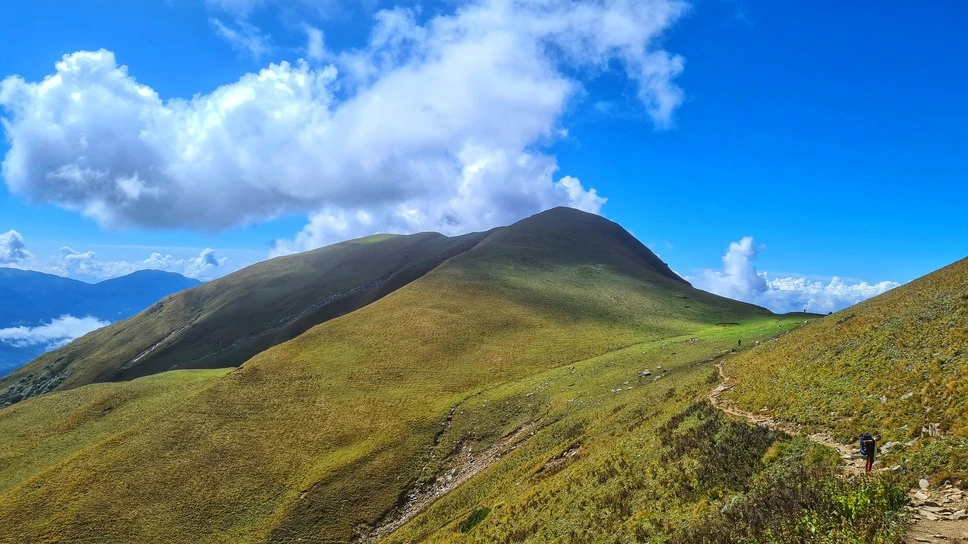 Similar to Dayara and Gidara Bugyal, Siyari Bugyal is renowned for its picturesque pathways and breathtaking meadows, making it an integral part of the Dayara Bugyal region.
Siyari Bugyal offers relatively easier accessibility when compared to Gidara Bugyal, and it is interconnected with Dayara Bugyal, just like Gidara Bugyal. The trek to Siyari Bugyal is regarded as moderately challenging and requires a reasonable level of physical fitness to undertake successfully.
2. Can see 11 different Peaks from Dayara Bugyal in one Frame
From Dayara Bugyal, one can see eleven different and beautiful peaks, which makes this trek more interesting. The eleven peaks are;
Srikantha 6133 –
Gangotri 6672 –
Gangotri (ii) 6590 –
Gangotri (iii)6577 –
Janoli 6632 –
Rakhau top 4141 –
Draupadi ka danda (i) 5716 –
Draupadi ka danda (ii) 5670 –
Bhetiara ka danda 5941 –
Pagaria 3840 –
Shastru 5115 –
3. One of the Best Places for Skiing in Winters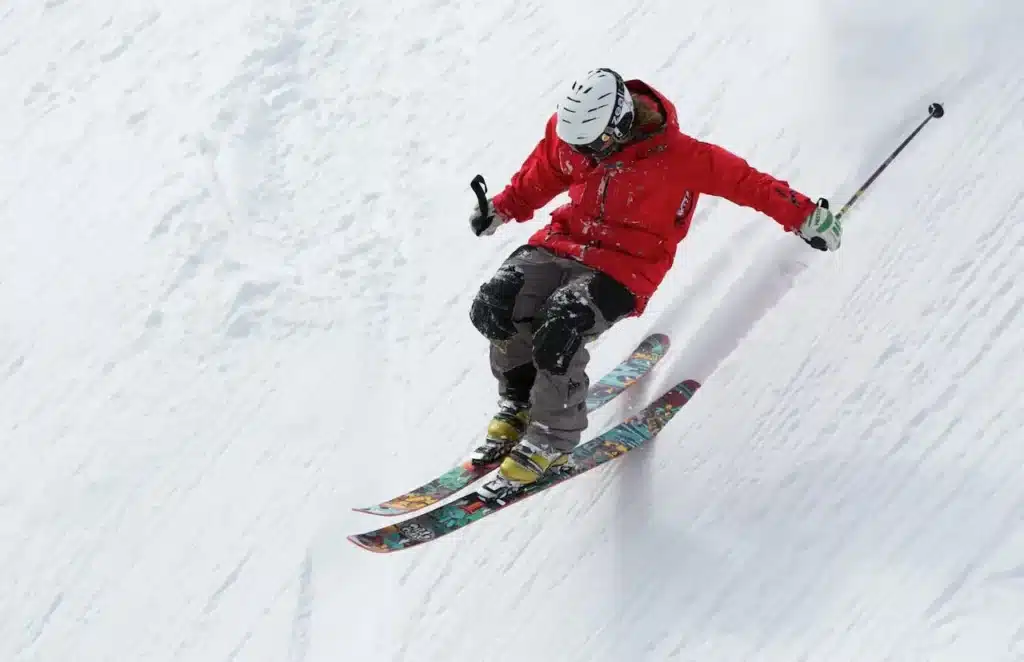 Dayara is renowned as a premier winter skiing destination, with the optimal season for skiing spanning from December to February.
The extensive slopes of Dayara Bugyal are blanketed in snow, creating an ideal environment for adventure enthusiasts. This natural spectacle is one of the primary attractions that draw tourists to the area.
4. Every Janamashtami, the Holi of Butter is being played here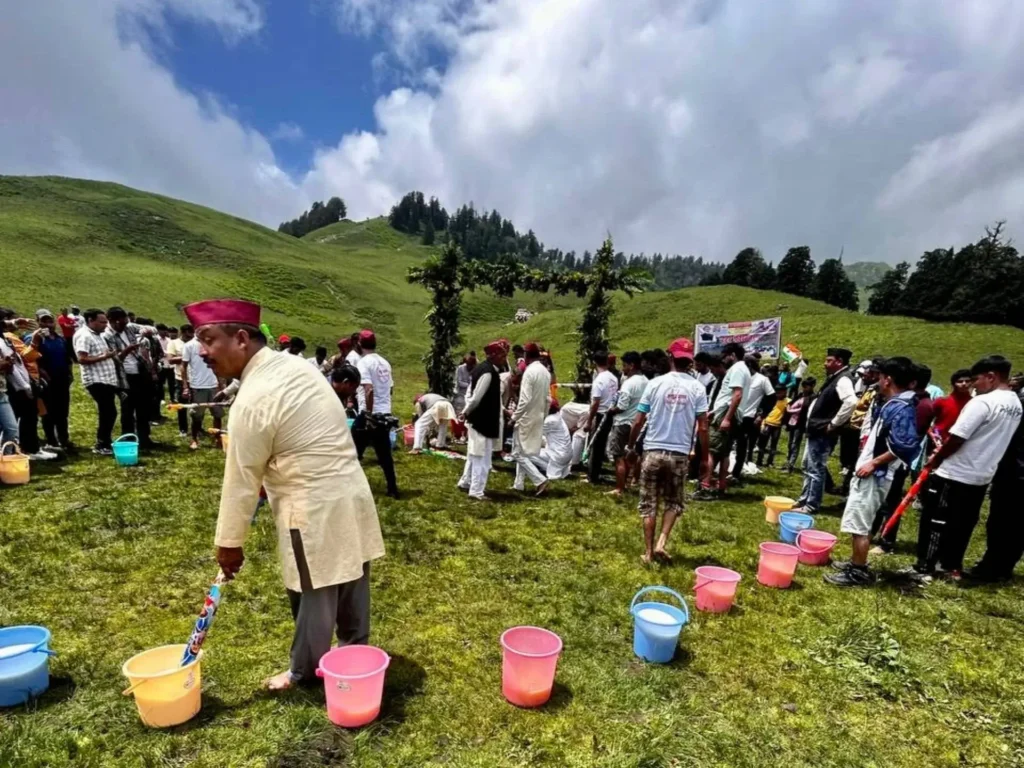 Every year, during the month of Bhadrapad, which is locally known as Bhado and typically falls between August and September, this festival is observed.
During this festival, residents from nearby villages engage in a unique form of celebration reminiscent of Holi, but instead of using colored powders, they use butter and buttermilk.
The primary objective of this festival is for the villagers, primarily from Raithal village, to express their gratitude to nature for its blessings, particularly for the well-being of their livestock. Traditionally, people hang deep-fried puffy Indian bread called "pooris" on their doorways.
We have mentioned more details about the Dayara Bugyal Butter Festival here.
5. At the base camp of Dayara Bugyal, Raithal there is a 500-year Earthquake Resistant Panchpura
The Panchpura in Raithal carries a significant historical legacy, having been built five centuries ago. Its architectural style is influenced by the earthquake-resistant Koti Banal design, which has successfully endured multiple seismic events throughout its history.
This feature adds to its reliability and safety, particularly in Uttarkashi, a region prone to natural calamities. The Koti Banal architectural style is believed to have its origins dating back approximately 900 years.
6. The story of Jeetu Bagadwal
A legend surrounds Jeetu Bagadwal, who is now revered as a deity and is worshiped as the guardian and protector of the villagers' livestock, particularly their cattle.
Jeetu Bagadwaal enjoyed a strong and intimate relationship with King Maanshah, who granted him land for agricultural purposes.
As the season for paddy planting approached, the village priest advised Jeetu Bagadwal that the timing was not auspicious for him to harvest the crop. However, he provided a specific date before which his younger sister could carry out the harvest since it was considered favorable for her to do so.
Interestingly, his younger sister was married in the village of Raithal, where Jeetu's love interest, named Bharna, also resided as she was the younger sister of his brother-in-law.
Jeetu made the decision to journey to Raithal, where Bharna also resided. However, on the way, there was a place called Khaith Parvat, known as the land of fairies even to this day.
Being a skilled flute player and feeling tired, Jeetu Bagadwal decided to take a break and sat under a tree, where he began playing his flute.
As Jeetu's flute melodies resonated through the area, his music attracted the attention of the fairies inhabiting Khaith Parvat. They were drawn to him and gathered around as they danced to his enchanting tunes. When Jeetu finally opened his eyes, he found himself surrounded by these fairies in a joyous dance.
The fairies, impressed by his music, decided to invite him into their mystical world. However, Jeetu, deeply devoted to his deity Bhairav Devta, began to fervently pray for divine intervention.
But the fairies had made up their minds to take Jeetu with them, and it seemed that even Bhairav Devta could not intervene to save him. Despite his pleas for them to reconsider, the fairies remained determined. However, in a last-ditch effort, Jeetu made a solemn promise to them.
He requested that they allow him some time to fulfill his responsibilities towards his family before he would go with them. Surprisingly, the fairies agreed to his request and granted him the respite he sought.
Jeetu proceeded to his sister's house, knowing that he would soon depart with the fairies on the agreed-upon date. Before his departure, he resolved to confess his deep feelings to Bharna, expressing just how much he loved her.
The appointed day arrived when the fairies were to take Jeetu with them. As Jeetu was in the midst of harvesting the crop, the nine fairy sisters approached and led him into the depths of the earth, fulfilling their promise.
Even though Jeetu had left this world and his family was struggling without him, he continued to try to assist them from his new realm. His actions were felt in an unusual and otherworldly way, catching the attention of King Maanshah. Recognizing the extraordinary nature of Jeetu's help, King Maanshah decided he should be worshipped as a deity.
Since that time, Jeetu Bagadwal has been revered, and the people of Raithal commemorated his memory by dedicating a particular folk dance in his honor.
This dance is performed during the auspicious Butter Festival, celebrating Jeetu Bagadwal's benevolent presence and his ongoing protection of the villagers.
7. Another Unexplored Route from Gorshali Village which goes from Bakriya Top
Typically, two well-traveled routes lead to Dayara Bugyal, with Raithal and Barsu as basecamps. However, there is another, less explored route commencing from Gorsali, located 6 kilometers from Raithal.
The Gorsali village introduces travelers to the culture and traditions of the Garhwal region, with its primary deities being Vasuki Naag Devta and Raj Rajeshwari Devi.
The trek commences from Gorsali village, and for the initial few hours, you'll encounter a relatively gentle gradient until you reach Moyi.
Even beyond Moyi, the terrain remains relatively moderate, and there's a trail through the forested area that won't exhaust you.
However, as you approach Kandar ki Dhar, the incline becomes steeper, presenting a challenging trekking experience that adds an adventurous touch to your journey. The path along the way will be relatively narrow, featuring gravel and rocky terrain.
After some time, you'll have the opportunity to glance back and see the forest you've recently traversed, and if fortune favors you, you might even spot some Himalayan sheep.
Once you've successfully crossed Kandar ki Dhar, you'll arrive at Bakariya, a spacious meadow. From there, it's just a 3 to 5-kilometer journey to reach the renowned Dayara Bugyal. If you're in search of a challenging and adventurous route, this is one worth considering.
8. The Unknown Sun Temple
At the base camp of Raithal, you'll encounter an intriguing site—an unfinished sun temple. According to the villagers, this temple is believed to be under the purview of the Archaeological Survey of India (ASI).
In the vicinity, there are a total of five temples, with two of them currently undergoing reconstruction. These reconstructed temples are regarded as Hindu temples due to their architectural style known as "Nagra shaley," a technique unique to the regions of Himachal and Uttarakhand.
However, what adds to the mystery is the presence of Buddhist relics in the sun temple. Upon closer examination, you can observe these Buddhist elements, creating a fascinating blend of architectural and cultural influences in this area.