Complete Guide
To Kedarkantha
Brief
Description
Kedarkantha, regarded as one of India's best winter treks, is one of the only Himalayan treks that is accessible even in the winter. The Kedarkantha trek provides a rare opportunity to trek through snowy trails and get a glimpse of life in the mountains even in the dead of winter. It is suitable for those looking to start their journey into the Himalayas or even seasoned trekkers looking for a fast getaway.
The Kedarkantha trek provides the ideal combination of difficulty, excitement, and spectacular scenery, with dense oak and pine forests, wide-open green meadows, serene lakes, picture-perfect campsites, and panoramic views of magnificent Himalayan peaks.
Kedarkantha Trek
at a Glance
Region: Uttarakhand
Base Camp: Sankri
Height: 12,500 Ft.
Level: Easy to Moderate
Days: 5
Best Months: November to March
The Kedarkantha trek begins in Uttarakhand's quaint village of Sankri, which is at an elevation of 6,000 feet. The Kedarkantha trek, which passes through thick pine and oak trees, frozen lakes, and snowy trails on its way to the 12,500Ft. Kedakantha mountain, offers panoramic views of snow-capped peaks almost the entire way.
Myth about
Kedarkantha
Kedarkantha, like most other places in Uttarakhand smeared with mythological references, is no exception. The Mahabarata declares Kedarkantha to be the location where Lord Shiva in his bull avatar sought shelter from the Pandavas and meditated in the valley, only to be interrupted by the locals and flee to Kedarnath. The Lord Shiva Trishul, who stands a top of the mountain, is said to defend the valley and its inhabitants.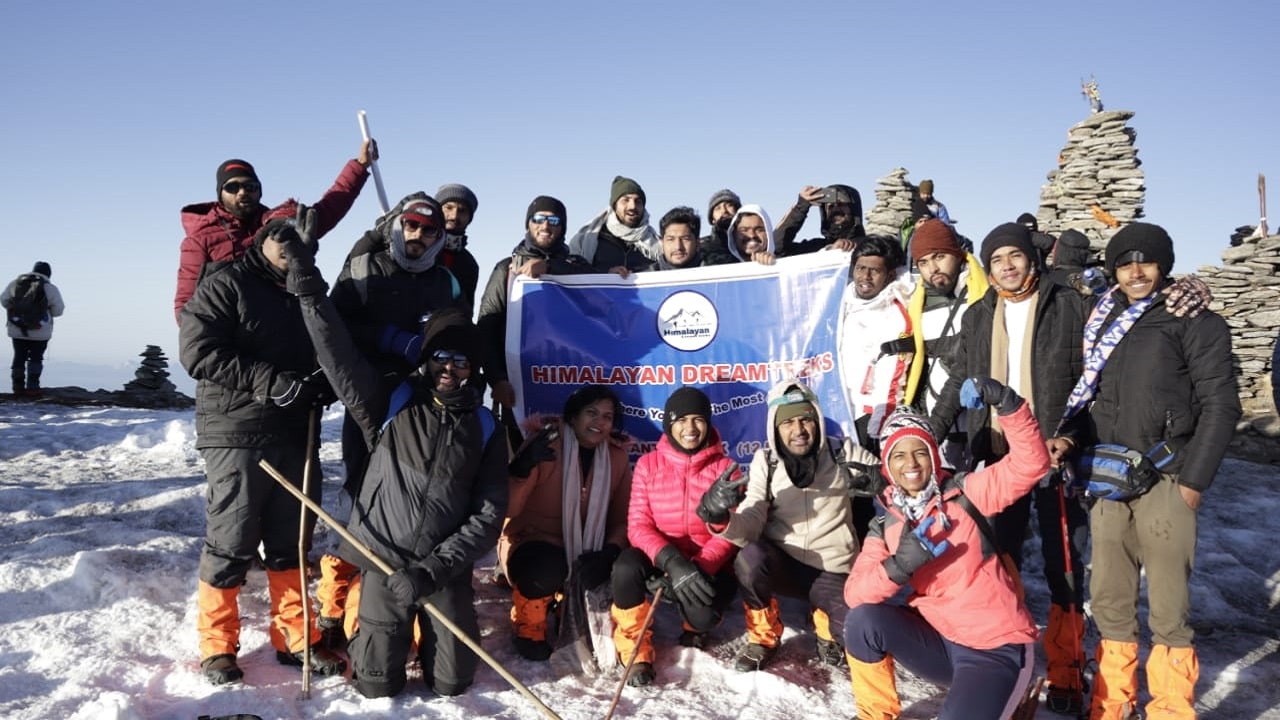 Short
Itinerary
Day 1: Dehradun - Sankri (nine-hour drive)
Day 2: Sankri – Shepherd Camp (Trek/3-4 Hrs)
Day 3: Shepherd Camp – Kedarkantha Base Camp (Trek 4-5 Hrs)
Day 4: Kedar Kantha Peak from Base Camp (3800m) - Juda Ka Talab
Day 5: Juda Ka Talab – Sankri – Dehradun (2 hours trekking / 8 hours driving)
For Detailed Itinerary:-  https://himalayandreamtreks.in/kedarkantha-trek/
Options for food during
the Kedarkantha Trekking:
Apart from Sankri, there are only a few tea houses along the trail that serve a few basic meals such as Maggi, Appy/Fruity and Snacks. However, the likelihood of them being open is unknown, and therefore cannot be depended upon completely. The easiest way to arrange this is to purchase a trekking kit that includes both food and lodging. Many planning a solo trek would need to bring all of the necessary equipment, as well as a portable stove and wood.
Permits for
Kedarkantha Trekking:
It is mandatory to have local guide with you while trekking, according to new rules,2021 of Uttarakhand Government.
Also, Kedarkantha trekking permits are only granted if you are accompanied by a local guide who is registered with the forest department, according to a law imposed by the authorities of Govind Vihar National Park. The local guide will also assist you in obtaining the required permits from the Sankri forest office.
Things to carry for
Kedarkantha Trekking:
Clothes
Winter Wears
Footwear
Toiletries
Electronics
Snacks
First Aid
Torch
Bottle
Sunglasses
UV protected creams
Trekking Pole
Crampons
IDs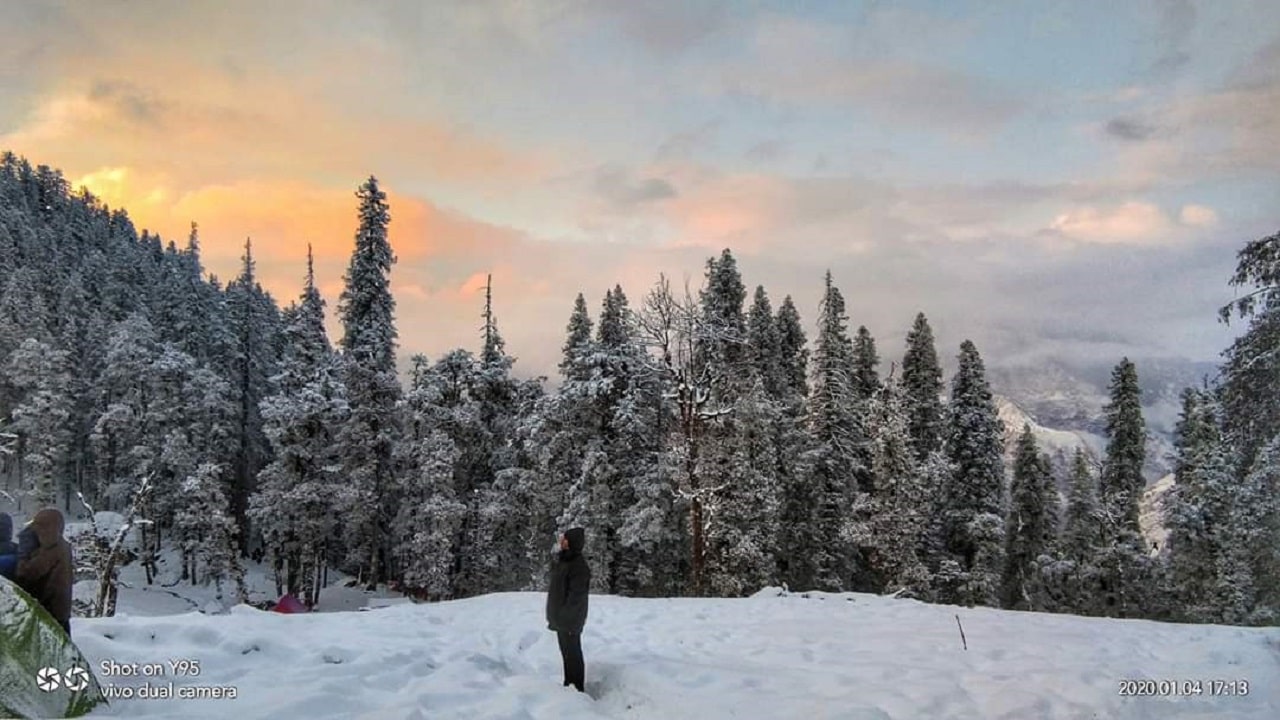 Things you must know before
attempting Kedarkantha Trekking:
Since there are no ATMs after Mori, bring enough cash from Dehradun to last the whole trek.
After Purola, there is no cell service. In and around Sankri, only a sparse BSNL network is visible.
During the peak season, from November to January, pre-booking of accommodations, guides, and equipment is required.
Pack small and you'll be carrying your bag the whole way. It's best if your backpack doesn't weigh more than 10 kilogrammes.
When travelling to Dehradun from Delhi, take the train because it is more convenient and prevents delays.
Start hydrating yourself as soon as you wake up and continue throughout the trek.
You have the choice of trekking alone with a local guide or joining one of the several organisations that organise the Kedarkatha trek. For a stress-free trekking trip, the latter guarantees that all of your lodging, food, and other formalities are taken care of.
Be a conscientious hiker by not littering the trail or nearby areas, and by bringing back any garbage or plastic products and properly disposing of them.